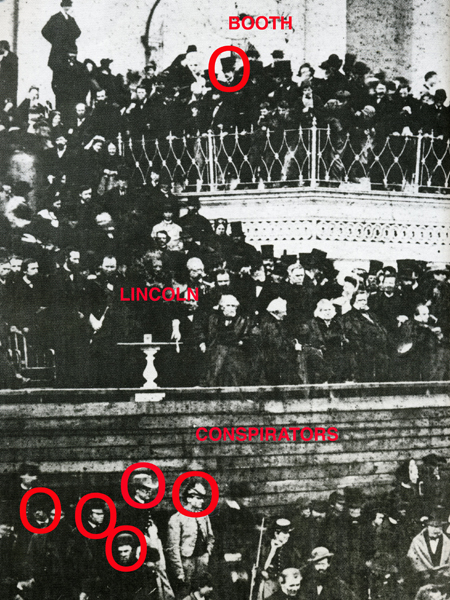 Glenn Beck opened his speech at the Values Voter Summit with a story about an attack on President Abraham Lincoln by John Wilkes Booth at his second inauguration. It's a true story!
The book begins with Lincoln's triumphal inauguration March 4, 1865, as the Civil War is grinding to its conclusion, with the fall of Richmond, Va., a month away. A photograph of the ceremony shows part of the crowd, and in the crowd can be seen stage star John Wilkes Booth, who was already plotting to kidnap the president.
via Anatomy of an assassin – Books & Poetry – The Buffalo News.
Edit: spelling BBN